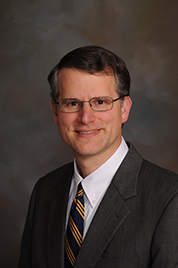 Jonathan has practiced law since 1997, and joined the firm of Eggers, Eggers, Eggers, & Eggers, PLLC when he and his family relocated to the North Carolina mountains. A 1997 graduate of Samford University School of Law, his practice areas include Probate, Elder Law, Business Law, Contracts, Guardianship and Conservatorship, Real Estate, Trusts and Estates, Wills, and Civil Litigation.
He has presented continuing legal education seminars to other lawyers on topics including Medicaid Income Eligibility, Qualifying for Medicaid in the Nursing Home, Burial Issues in Medicaid, Living Wills and Advance Health Care Directives, Probate, and Nursing Home Medicaid Eligibility. He resides with his wife and two children in the Sugar Mountain community.
Jonathan holds a Preeminent rating through the Martindale-Hubbell peer rating system. Click here to view Mr. Green's Martindale-Hubbell review.